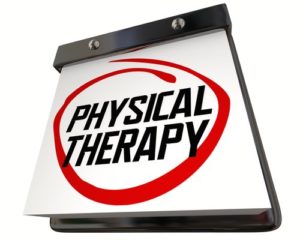 If you experienced physical injuries due to the negligence of another person, you may have the legal right to pursue compensation. A physical injury can disrupt your life, making it difficult if not impossible to return to work, for example. Your lost wages may qualify you for compensation from the guilty party.
When your injury results from the careless actions of someone else, you need legal representation. Securing the services of a personal injury lawyer is your best bet for protecting your best interests after your accident.
If you suffered serious physical injuries in an accident that was not your fault, contact our legal team without delay. Depending upon the details of your case, you may be entitled to compensation for your medical bills, lost wages, and pain and suffering.
Call a Delray Beach physical injuries lawyer from Ben Crump Law, PLLC at 800-730-1331 for a free case evaluation. We work on a contingency-fee-basis, meaning you owe us nothing unless we secure compensation for you.
Causes of Physical Injuries Involving Negligence
When a person acts with negligence, they fail to use the same care another person would use in like circumstances. Physical injuries can include various parts of your body and also result in emotional trauma.
Depending upon the severity of your physical injuries, your life may never return to the way it was before your accident. Car accidents and slips and falls provide just two examples of how physical injuries can happen due to the negligence of another person.
Car Accident Injuries
Florida car accidents cost victims across the state millions of dollars, according to the Florida Department of Transportation (FDOT). With negligence playing a key factor in many collisions, drivers must carry personal injury protection to protect themselves.
Car accident injuries may occur due to the following reckless actions by drivers:
Distracted driving
Aggressive driving
Drowsy driving
Drunk driving
While we all take a risk each time we get behind the wheel, we never expect our commute to work to turn tragic in a second. If this happened to you, you have options. Your car accident injuries may have resulted from negligence, and you may not have to bear this burden alone.
Slip and Fall Injuries
According to the Centers for Disease Control and Prevention (CDC), slip and falls often lead to head injuries. Patients who strike their heads against a firm surface during a fall often experience a traumatic brain injury (TBI).
A slip and fall accident occurs when a known danger that a property owner fails to fix or warn visitors about causes an accident. When a property owner extends an invitation to visitors or invitees, they have a responsibility to secure their premises from harm.
Examples of known dangers that can result in a serious slip and fall injury include:
Torn carpet
Wet floors
Cords across floors
Missing handrail along steps
These comprise just a few examples of how a slip and fall accident can occur, resulting in serious—yet preventable—injuries for you.
A slip and fall can turn into a traumatic event that can change your life forever. If you suffered serious physical injuries due to a negligent property owner, let our legal team review your case for free today.
For a free legal consultation with a physical injuries lawyer serving Delray Beach, call 800-730-1331
Aggressive Insurance Companies
Insurance companies may try to settle cases quickly, but their initial offers may not fairly compensate you for your injuries and losses. You may view the amount offered as a large sum when, in fact, it does not fairly cover your future financial needs.
You may feel so overwhelmed by your circumstances that you want to accept their offer. By doing so, you lose your right to pursue civil action later, which may prove distressing if your medical condition declines and you need additional funds for treatments, procedures, medications, and more.
Delray Beach Physical Injuries Lawyer Near Me 800-730-1331
Why a Personal Injury Lawyer May Help
As personal injury lawyers, we understand the various ways insurance companies try to settle liability claims. We aggressively negotiate to secure the most appropriate outcome possible for your case. If we cannot secure a settlement out of court, we remain ready and willing to go to trial.
Physical injuries often range from serious to catastrophic. Some injuries are permanent and result in a lifelong need for medical and personal care. Injuries such as a spinal cord injury or a brain injury can cost you continual, expensive medical bills.
At Ben Crump Law, PLLC, we fight to protect the rights of accident victims while treating our clients with the respect and compassion they deserve. We keep the lines of communication open, informing our clients of updates and changes when necessary.
The time immediately following your accident requires a focus on your health and your family. Securing legal representation places your mind at ease that someone is protecting your interests.
Click to contact our Delray Beach Personal Injury Lawyers today
Call a Delray Beach Physical Injuries Lawyer from Ben Crump Law, PLLC at 800-730-1331
If you experienced serious injuries due to the negligence of another person, we may help you. Time remains limited when it comes to filing your civil action, making it imperative that you contact us as soon as possible. No one should suffer physical, financial, and emotional pain due to the careless actions of another person. While each case differs, you may have rights to compensation for expenses and losses related to your injuries.
Do not miss your chance to hold the responsible party accountable for their actions. If you experienced serious injuries due to the negligent actions of another person, call us today for a free case evaluation. If we don't win, you don't pay. Call a Delray Beach physical injuries lawyer from Ben Crump Law, PLLC at 800-730-1331.
Call or text 800-730-1331 or complete a Free Case Evaluation form