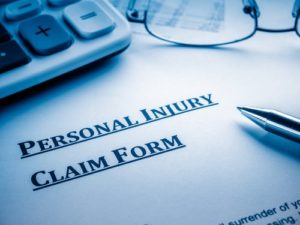 The law and the court will allow you to represent yourself in a personal injury claim. The law calls this appearing pro se, or on your own behalf. Some instances, though, prevent you from representing yourself in court, such as:
Suing for a corporation
Filing a class-action lawsuit
Suing on behalf of your child
Representing yourself in a personal injury claim means you can take action to file, manage, and direct your lawsuit on your own behalf. Filing without an attorney can be risky because it means you forego the opportunity to have the assistance and guidance of a lawyer.
The Process of Filing A Pro Se Personal Injury Lawsuit
Choosing to represent yourself in a personal injury claim means preparing every element of your claim on your own. The first step requires you to submit your personal injury claim to the correct clerk's office and pay the required filing fee.
Once you file your lawsuit, you act as the plaintiff, while the term "defendant" refers to the person or parties you are suing. You will need to start creating a file with evidence like police and medical reports and other documents that prove your case.
There is also the possibility that the other party might be represented by a lawyer. Their lawyer might request that you give a personal injury deposition and provide them with documents according to the rules of legal discovery. At some point, your case will be settled out of court for an agreed-upon amount. If you cannot reach a settlement agreement, your case will then go to court and go through the process of a trial.
For a free legal consultation, call 800-730-1331
Understanding the Risks of Accepting an Initial Settlement
Choosing to settle your lawsuit instead of going to court means you will accept a certain amount of money to close your case without ever going to court. A lawyer may prove particularly beneficial during an initial settlement offer because they may take the following crucial actions on your behalf:
Your lawyer may accurately assess your existing and future medical bills. This action by your lawyer may help ensure you have the money you need to continue necessary medical treatments until you fully recover.
Your lawyer may accurately calculate your financial losses, including losses from your inability to immediately return to work due to your injuries and the amount of income you lose from your failure to return to work in the future.
Accepting a settlement offer on your own could mean you risk receiving less money than you deserve or less money than you need to recover your personal injury expenses. Even with a lawyer by your side, the decision of whether to accept a settlement always remains yours.
You should also keep in mind that just because you choose to represent yourself in a personal injury claim does not mean the person you are suing will represent themselves. That could mean you are representing yourself against a lawyer with resources you do not have access to.
Understanding What Constitutes A Personal Injury Claim
Not every injury you endure entitles you to file a claim for personal injury. You might have a claim for personal injury if you were injured in one of the following ways:
Your injury occurred because of a flaw in the design or manufacturing of a defective consumer product.
You suffered injuries after someone assaulted or battered you, even if they did not intend to seriously injure you.
You suffered injuries from a reckless driver in a car accident that could have been avoided by the at-fault driver.
Choosing to represent yourself in a personal injury claim means you carry the full burden of proving that the person you are pursuing is at fault for your injuries and responsible for your injury-related expenses.
Click to contact our personal injury lawyers today
Seek Legal Representation for Your Personal Injury Lawsuit
You have the right to file a personal injury claim against anyone who causes you to sustain physical injuries by their reckless, careless, or negligent acts. You also have the right to represent yourself in a personal injury claim against the at-fault party.
Representing yourself may not always provide the most appropriate option for pursuing compensation in your case. Our lawyers will guide you through the complex process of filing a claim; additionally, you will pay no out-of-pocket or upfront expenses when you hire one of our personal injury lawyers. Call Ben Crump Law, PLLC at 800-730-1331 for your complimentary case evaluation.
Call or text 800-730-1331 or complete a Free Case Evaluation form