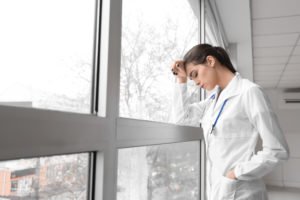 Florida Statute § 95.11 grants the personal representative of a decedent two years to file a wrongful death claim on behalf of surviving family members. At Ben Crump Law, PLLC, we understand what an emotionally devastating time this is for you and your family.
We provide support for families who have lost a loved one under the following circumstances:
Vehicular accidents.
Medical malpractice.
Workplace accidents.
Elder abuse or neglect.
Product liability.
Slip and fall accidents.
Exposure to a toxic chemical, such as asbestos.
Even if you do not see your situation listed here, we may be able to help. During your initial consultation, a member of our legal staff can determine your eligibility for compensation and explain how we can move forward. Simply call Ben Crump Law, PLLC today at 800-593-3443.
Wrongful Death Claim Compensation
Financial recovery awarded from a wrongful death claim grants damages to the survivors of the decedent and/or the decedent's estate. These expenses not only cover lingering medical bills and funeral costs, but also cover noneconomic losses undertaken by the deceased's relations.
Per Florida Statute § 768.21, these damages may include:
Medical bills.
Your loved one's lost wages.
Loss of companionship.
Funeral services.
Burial or cremation.
Loss of household services and guidance for children.
Loss of inheritance.
While some landmark wrongful death cases have awards of millions of dollars in damages, this is not standard for many claims. Florida offers no statistics indicating the average settlement of wrongful death cases. However, by working with our North Miami wrongful death lawyers, we can work to get you the recovery you need to move forward with your life. During this difficult time, you should be focusing on spending time with your family, not negotiating for a fair settlement. That is where we step in.
For a free legal consultation with a wrongful death lawyer serving North Miami, call 800-593-3443
How We Can Assign Liability
To successfully resolve your case, we must prove that negligence, either intentionally or otherwise, caused your loved one's death. For example, if the decedent passed away as the result of a car accident, we would have to prove that the person who caused the accident acted negligently. Determining fault requires your legal team to gather evidence regarding how the accident occurred.
This may include:
Reviewing any available police reports.
Speaking with medical professionals to learn the cause of death.
Examining any statements made by a coroner to understand any further details.
Watching surveillance footage if the accident occurred at the workplace or on a public road.
Interviewing witnesses who may have relevant information.
During our investigation, we may be able to identify multiple parties that played a contributing role in your loved one's passing. For instance, if your loved one passed away in an accident involving a semi-truck, we may be able to hold not only the trucker but also their employer responsible.
Liability rests on the circumstances of your case. The sooner you give us a call, the sooner we can get started.
North Miami Wrongful Death Lawyer Near Me 800-593-3443
Types of Wrongful Death Cases We Handle
Motor vehicle accidents, medical malpractice, and workplace accidents are some of the more widely reported personal injury cases that result in fatalities. The details of your loved one's passing will allow us to determine a method of approach, as each of these situations can feature different avenues of compensation. A North Miami wrongful death lawyer can provide clarification for what this may mean for you.
Motor Vehicle Accidents
If the driver of a passenger vehicle caused your loved one's accident, we can usually hold the at-fault motorist responsible for your expenses. However, if a bus or truck caused the accident, we may be able to hold the driver, their employer, and even the company that manufactured the vehicle accountable for the resulting losses.
Medical Malpractice
Johns Hopkins Medicine notes that medical errors are the third leading cause of death nationwide, accounting for more than 250,000 deaths each year. Should this be the cause of your loved one's passing, we may be able to hold their attending doctor, nurses, and care facility responsible for your loss.
Examples of medical malpractice can include:
Misdiagnosis of a severe medical condition.
Performing unnecessary surgery.
Prescribing the wrong medication.
Performing insufficient aftercare.
Neglecting to review a patient's medical history before providing treatment.
Many medical professionals are eager to settle medical malpractice cases out of court to save their careers. While this may happen with your claim, we have no problem representing you before a jury should you not receive a fair settlement offer.
Workplace Accidents
Nobody expects to face injuries at their place of employment, yet unfortunately it is not uncommon. Florida has strict laws on how one can proceed following a workplace accident.
In most cases, workers are not allowed to sue their employer after an injury and must instead file through workers' compensation. Your lawyer can listen to the details surrounding your loved one's passing and determine who you can hold accountable.
Click to contact our North Miami Personal Injury Lawyers today
Receive a Free Case Evaluation by Calling Today
Our North Miami wrongful death lawyers conduct services on a contingency-fee-basis, meaning that we do not get paid until the conclusion of your case. From there, we take payment for our services out of the sum that we recover for you. If we do not successfully settle your wrongful death claim, then you do not pay any attorney's fees.
At Ben Crump Law, PLLC, we understand legal burdens can add another layer of difficulty to a stressful situation. We want to put our resources to work on your behalf. We take on even the toughest of cases. To learn more about what we can do for you and your family, call us today at 800-593-3443.
Call or text 800-593-3443 or complete a Free Case Evaluation form