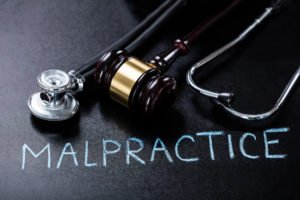 Medical malpractice can occur if a medical provider does not exercise a good standard of care, resulting in injury and harm to a patient. Doctors, nurses, surgeons, midwives, and other health professionals can all commit medical malpractice.
In 2016, Johns Hopkins patient safety experts reported that more than 250,000 deaths due to medical error occur in the U.S. every year, suggesting that medical errors are the nation's third-highest cause of death. Yet in Texas, filing medical malpractice lawsuits has become increasingly difficult. The Texas Medical Association confirms that medical liability reforms in the state of Texas have increased the number of practicing doctors, while reducing the number of medical malpractice lawsuits.
You don't have to fight on your own. A Dallas medical malpractice lawyer can help you determine if you have a case and may be eligible to receive compensation. If you or a loved one has suffered due to medical malpractice, contact Ben Crump Law, PLLC today at 800-959-1444 to schedule a free consultation.
Examples of Medical Malpractice
Medical malpractice can come in many forms, including:
Wrong diagnosis
Failure to diagnose
Wrong medication or dosage
Anesthesia errors
Failure to order diagnostic tests
Unnecessary surgery
Incorrect use of medical equipment
Surgical errors
Mistakes in aftercare
Discharging prematurely
Misreading laboratory results
There can be other ways in which a medical provider is negligent and may be responsible for your injuries and medical conditions. Sometimes it can be tricky to determine whether you have a medical malpractice case. To contact a Dallas medical malpractice lawyer for help and advice, call Ben Crump Law, PLLC today.
For a free legal consultation with a medical malpractice lawyer serving Dallas, call 800-641-8998
Medical Malpractice Lawsuit Time Limits
If you or a loved one suffered injury through medical malpractice, you will need to act in a timely manner to give yourself the best chance for recovering compensation. Investigating and researching medical malpractice cases can be challenging and lengthy, potentially requiring expert witnesses. Starting the process as soon as possible after the medical malpractice incident happened can be helpful for building a case and preserving evidence.
Also, the state of Texas sets a time limit for filing medical malpractice cases. According to Texas Civil Practice and Remedies Code 4.74, legal action should generally happen within two years after the negligent act occurred. While there can be some rare exceptions to this timeframe, waiting too long may prevent you from getting justice or compensation.
Dallas Medical Malpractice Lawyer Near Me 800-641-8998
Proving Medical Malpractice
It can be challenging for a patient to prove that they are the victim of a medical error and/or negligence by a medical professional. Generally, a medical provider must perform their duties within accepted standards of care. If a doctor, surgeon, nurse, or other health professional fails to deliver a good standard of care and you suffer harm as a result, you could have a medical malpractice case.
However, in order to receive compensation for your injury and suffering, you will have to show evidence that proves the following:
Your medical provider has a duty of care towards you.
They breached their duty of care.
The breach of duty caused your injuries.
The injury caused economic and/or non-economic damages.
Click to contact our Dallas Personal Injury Lawyers today
Compensation Available in Medical Malpractice Cases
In a medical malpractice case, you could recover economic and/or non-economic damages. Economic damages are tangible expenses that typically come with a bill or receipt and a dollar value, such as:
Medical costs
Medical expenses can be any costs associated with the injury you suffered, including past, present, and future medical costs. Compensation can also include costs of hospitalizations, medical equipment, prescription drugs, and any other medical needs you might have.
Lost Income
If you are unable to work due to medical malpractice, you could receive any lost wages, including future lost wages and future earning capacity.
Out-of-Pocket Expenses
You could also recover any out-of-pocket expenses relating to your claim, such as transportation costs or other purchases related to your injuries.
Non-economic damages are usually more subjective and may be challenging to quantify, as they do not come with a specific dollar amount. However, if you have suffered serious and potentially life-changing injuries because of medical malpractice, non-economic awards may be considerable. These can include:
Pain and Suffering
If your injuries caused physical pain and/or emotional suffering, you could receive compensation.
Loss of Quality of Life
You can also receive compensation if your injuries prevent you from participating in activities and hobbies that you used to enjoy before you were a victim of medical error.
Depending on your particular medical malpractice claim and the extent or permanence of your injuries, you could potentially receive other non-economic damages as well. A Dallas medical malpractice lawyer can help you calculate your economic and non-economic damages to make sure that you are protected from any current and future expenses.
If your medical provider acted grossly negligent or recklessly endangered your life, you could also receive punitive damages in addition to any compensation.
How We Can Help
Medical malpractice cases can be exceedingly complex and time-consuming. Taking on a doctor or hospital by yourself—especially if you are still suffering from any effects and injuries caused by medical malpractice—can seem like an overwhelming task.
A Dallas medical malpractice attorney can help you with a malpractice claim by:
Offering legal advice and counsel
Gathering the evidence required to support your claim
Calculating your damages adequately
Identifying liable parties in your claim
Handling legal technicalities and procedures
Negotiating with applicable insurances
Providing expert witnesses for your case
Representing you professionally in court
Having a Dallas medical malpractice lawyer by your side can not only help you with all aspects of your claim, it can also give you peace of mind. With the help of a lawyer who will fight for your rights and best interests, you can focus on healing from your injuries.
At Ben Crump Law, PLLC, we fight for you on a "no win, no fee" basis, meaning that you pay nothing up front. We only collect a fee if we win your case. Call our team today at 800-959-1444 to schedule a no-risk consultation about your medical malpractice case.
Call or text 800-641-8998 or complete a Free Case Evaluation form