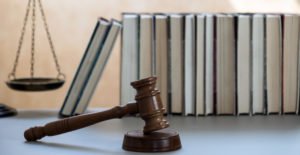 When you go to a place that is privately owned but open to public use, the property owner is required to take appropriate measures to make that area secure. If the property owner fails to provide adequate security and you are injured, you may be able to file a personal injury lawsuit against the property owner. You have the right to seek a Decatur negligent security lawyer for legal advice. Contact Ben Crump Law, PLLC at 800-959-1444 for a free consultation with our legal team.
Types of Security
Whoever is responsible for the property must ensure that it has adequate security in place to keep visitors safe. There are several preventative measures a company or owner can take, including the following:
Security cameras: Security cameras account for one method of providing security. They are reliable and can cover a large area; however, they can be easy to circumvent with proper planning and preparation. This is why security cameras are used in conjunction with other security measures.
Adequate lighting: Premises with obstructed areas or parking lots can benefit from adequate lighting at night. This helps security cameras and visitors see everything that is going on around them. According to the National Institute of Justice (NIJ), research suggests that improved lighting reduces crime.
Fencing/barriers: If the place that you visit has restricted areas or areas that are dangerous to walk in, they should have fences or other forms of barriers. Failing to provide adequate restrictions around hazards can quickly lead to injuries.
Alarm systems: Alarm systems can be used as a deterrent in specific situations. Some systems also connect directly to emergency services so that they can alert the police when they are activated. Any commercial location that keeps money on the premises should have an alarm system.
Guard dogs: Keeping guard dogs on the premises is an effective deterrent against criminals. This is why some businesses like junkyards and car impound lots keep dogs to patrol the area.
Timed safes: A timed safe stay locked at all times until it needs to be opened and can only be opened at specific times during the day. This limits access to the safe to the people that know when it will be opened and only during those small windows when it can be opened. This can be an effective deterrent for criminals since they will not be able to open the safe when they break-in.
There are many other types of security that can be used to secure an area. With so many options for providing security, it is easy to see how a property owner can classify as negligent for failing to do so. If you are injured in a place with inadequate security, you may be able to file a lawsuit against the property owner to recover compensation for your injuries.
For a free legal consultation with a negligent security lawyer serving Decatur, call 800-896-1221
Determining Liability
In a negligent security case, one of the key aspects of the case is determining liability. Liability relies heavily on the details of the case. If you are injured in a way that does not involve anyone else because of a lack of security, then liability is easier to determine. The property owner can likely be held liable for failing to provide security measures to prevent your injury. This becomes more complicated when a third party is involved.
When a third party, such as a robber, attacks you in a place with inadequate security, multiple parties can prove liable. In some cases, the property owner can be held liable for failing to provide adequate security.
Defining what counts as adequate security can be complicated as every location is different, and the security needs of those locations can vary widely. You can consult a lawyer before making any legal decisions since a negligent security lawyer can provide an analysis of the situation and the area to see if the property owner acted negligently.
Decatur Negligent Security Lawyer Near Me 800-896-1221
Civil Liability
Negligent security laws can also be applied to civil spaces or spaces held by the public. This can include public parks and other venues for activities. Just because they belong to the government does not mean that they are exempt from security concerns. The process for pursuing a claim against a local or government entity usually differs and allows you less time to take legal action.
Click to contact our Decatur Personal Injury Lawyers today
Settlements and Trials
One thing to keep in mind when deciding to file a lawsuit in a negligent security case is that it is still a civil lawsuit. Because of the length of time that it takes to bring a civil lawsuit to trial, some civil lawsuits are settled out of court.
If this is the method that you choose to follow, have your lawyer review any settlement agreement before you agree to it. Your lawyer can also help you negotiate a better offer if you feel that the offer that you were given is not adequate. According to Georgia Code Section 9-3-33, you only have two years to file a personal injury lawsuit. After that time passes, you risk losing your rights to take legal action.
Complete a Free Case Evaluation form now
Discuss Your Potential Case with Our Legal Team
If you or a loved one is injured in a negligent security case, you can consult a Decatur negligent security lawyer before taking legal action. Call Ben Crump Law, PLLC at 800-959-1444 for a free consultation.
Call or text 800-896-1221 or complete a Free Case Evaluation form