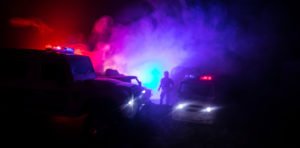 If you have been involved in an accident related to a police chase, you may be entitled to compensation. According to Pennsylvania Statute of Limitations § 42-5524, you will need to bring car accident claims involving police parties and other individuals to civil court within two years of an accident taking place. You will not be able to construct nor present a lawsuit if you attempt to submit a complaint outside of this time period.
Reach out to a Philadelphia accidents caused by police chase lawyer working with Ben Crump Law, PLLC to learn more about your rights and potential compensation: 800-959-1444.
Life After a Police Chase in Philadelphia
Real-time police chases are not always as exciting as they appear in movies or on television. Even so, these chases can put the officers involved, the suspects, and bystanders at risk for an accident. Police apprehension techniques are designed to limit bystander involvement in a chase, but these parties cannot account for the behavior of their suspects.
While bystander involvement in a chase is always accidental and unintended, it can still bear consequences that impact both you and all of the other parties involved in the chase.
If you bear witness to a police chase and endure an injury as a result, you can work with a law firm to determine whether or not the parties involved can be assigned liability. This way, those parties can be charged with responsibility not only for any medical expenses you may have endured but also for wages you may have lost and emotional distress you experienced.
For a free legal consultation with a police chase accidents lawyer serving Philadelphia, call 800-959-1444
Assessing Your Rights with Help From a Philadelphia Accidents Caused by Police Chase Lawyer
When establishing a case against parties involved in a police car chase in Pennsylvania, you will need to first take your insurance into account. Pennsylvania operates on "choice" car insurance. This means that a court's ability to determine parties at fault in an accident will depend on the insurance you purchased.
If you have purchased no-fault insurance, then fault and liability must be shared by all parties involved in the accident. With fault-based insurance, you can instead work with the court to determine which involved party takes responsibility for the bulk of the damages rendered in your accident.
A Philadelphia accidents caused by police chase lawyer can help you better understand where to begin when filing a complaint against parties involved in such an accident. To get started, the team you work with can:
Look Over Your Case
When first building your case, the team with Ben Crump Law, PLLC needs to determine who, specifically, is liable for the losses you may have endured. Sometimes, this responsibility falls to the suspect involved in the police chase, while other times it becomes the responsibility of your local police department.
A suspect in a police chase becomes liable for bystander damages if:
The suspect initiates an accident with another party
The suspect can be accused and convicted of roadway negligence
The suspect can be accused and convicted of reckless driving
The aforementioned reckless driving results in an injury or wrongful death
Parties involved suffer from emotional distress that can be traced to the involvement of the suspect
Police officers in Pennsylvania who become involved in chases are protected by legislation outlined by Pennsylvania Statute § 8953. Even so, officers involved in a chase that results in bystander injury or death may become responsible for the losses in some cases.
The team with Ben Crump Law, PLLC can break down the responsibilities of those parties involved in your accident based on the events as they took place. To do so, you and firm representatives can bring together evidence ranging from recordings of the police chase to your own medical records to form a case for negligence.
Establish Your Compensation
With liability assessed across all involved parties, the team with Ben Crump Law, PLLC can go about determining what compensation you may be eligible for. These avenues for awards include but are not limited to:
Medical expenses
Future procedures
Physical therapy and counseling
Lost Wage
Pain and suffering
Wrongful death
Represent You
Whether you choose to settle your claim in court or outside of it, the team with Ben Crump Law, PLLC can manage communications between you and the other parties involved in your case. In doing so, you can avoid accepting insufficient claims.
Work on Contingency
Ben Crump Law, PLLC does not shy away from challenging cases, not even those that may involve police offers. Our team wants to make sure that you have the resources you or your loved ones have the resources to recover with as little stress as possible.
As such, our office works on a contingency fee basis. You will only receive a bill for services rendered if you receive compensation.
Philadelphia Police Chase Accident Lawyer Near Me 800-959-1444
A Philadelphia Accidents Caused by Police Chase Lawyer Can Help You
Bearing witness to a police chase is emotionally trying on its own. If you suffered injuries through no fault of your own while witnessing a police chase as a bystander, you may have grounds for legal recourse.
You do not have to walk away from a police chase-related accident on your own. The team with Ben Crump Law, PLLC can fight for your right to compensation.
Let a Philadelphia accidents caused by police chase lawyer help you by dialing 800-959-1444.
Call or text 800-959-1444 or complete a Free Case Evaluation form